here i'll try to keep track of my progress
health stack
the orgone accumulator x3
the plasma light and infrasound bioactive beach x1
plasma charged mitochondria x3
the platelet rich plasma2 bath X3
eye regeneration x2
fa jin gong healing x1
cosmo-volt x2
mstate gold and silver x2
the DNA repair system x1
generalized adult stem cell x3
brain stack
autism x2
brain regeneration x2
enpp6 x3
the brain refresher x1
brain and spine antioxidant x2
superhuman genius x3
brain-derived negentropic factor x1
permanent brain enhancement x2
enhanced hemisphere connectivity x2
tdcs and ngf x5
the brain refresher x1
deep brain magnetic stimulation x2
attention and focus x3
brain-derived negentropic factor x1
i had a dream last night
i was in the office room
sitting behind the desk there was a person wearing a suit
his face was covered by a shadow
he then spoke in a low, deep voice
"add autism to your stack…"
i was like - umm ok sure? what's your name?
he leans forward and says
"doctor manhattan"
lmao
morning stack
the hyper state sleep x1
super human mutant x1
ampk 2-4 times
negentropic jing x1
adding
life of magical abundance x1
i figured i'll be listening to my general/miscellaneous 4 hour long playlist overnight
so now i only need 2 hours for the health stack, 1 hour for the mental health and 1.5 hours for the brain one
4.5 hours sounds feasible.
this morning i listened to life of magical abundance and later found some items of value
splendid
something i've been wishing for many many months just happened in the most effortless way possible and costed me nothing instead of few thousands
oh my days
how do i sleep now






try to get as much sleep as possible, you are using a lot of field while being awake and while sleeping so just be a little careful, sometimes using too much is not a very good idea.
sleep…
i can't even blink now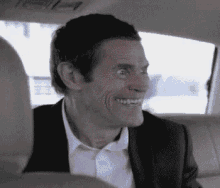 i will sleep when i'm dead

it kind of feels like i'm less perceptive to the fields when i don't have a good night's sleep.
i've been listening to trauma release and healing every so often without much mental reaction taking place
i presumed it's because i'm simply not hurt to the extent i thought i might be
however today i listened to the alchemical revision of trauma and well
seems there is actually a great deal to be revised
it's like it brought all the feelings i've been suppressing to the surface
pretty emotional experience if you ask me
but i know i'm on the right track and it's what matters most
i just had another insane manifestation happen, a three week holiday
i wished for it one single time a few days ago and now it occurred so simply and elegantly, zero action required. damn
hope you are able to sleep in that holiday, lol!
the only two moods:
sleep is for the weak

sleeping for a week
found rose flowers in my garbage bin
hmm
Maybe the garbage people are conspiring against you, ROSE flower in your GARBAGE BIN??? HMMMM THAT IS SOMETHING YOU SHOULD NOT TAKE LIGHTLY BIG DAWG!