Buddhists conceive the world as a suffering-laden cycle of life, death, and rebirth, without beginning or end, known as samsara.
Each birth is an attempt to refine all aspects of your being. There are a few approaches to evolving from your past. One is Panchanga Yoga. A five limb bio-energetic yoga and meditative practice. The final fifth limb being the the alchemy that occurs within you.
Exclusive to ESSTA, Sapien Medicine has created a complete energetic approach towards the refinement of the human energetic system. Each card activates unique sound, light, visualizations and color psychology through ESSTA to provide an energetic alchemy of the bio energetic process to create the final fifth form of completion, yourself.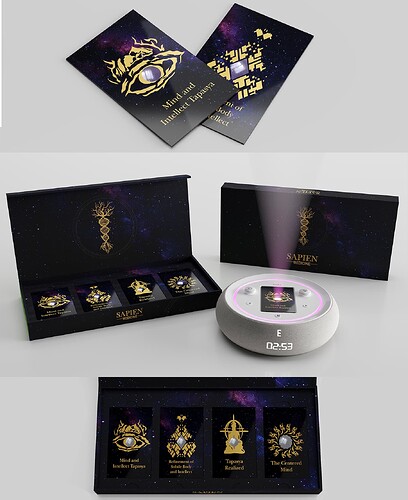 Reserve this exclusively on ESSTA