Knowledge and Information are power
When we have The Knowledge about something, only then, we can act upon it. It's unquestionable how much hidden knowledge there is… Buried under layers and layers of history… Kept secret, taken away by hidden agendas.
Libraries have for sure a mystical vibration and books do connect souls through the magic of words… Indeed they allow the knowledge, otherwise lost, to be kept alive. And, it's a whole alive energy!
What if… we went to search all this? What if the secret and lost knowledge was accessible to us…?
That was what an inspired person like @Dr_Manhattan had thought. :)
Other friends joined the quest, and we are delighted to present to you today:
THE BEACON OF KNOWLEDGE NFT
First Layer: Download the LOST Knowledge of the Library of Alexandria, Maya Codices, Ancient Artifacts and other lost knowledge.

Second Layer: Tap into the "Wisdom of the Dying" library from Dreamseeds.

Third Layer: The Smart Field automatically sense the subject/activities you focus on and Draws Accurate Knowledge from human archives to you. Antique texts, books, Collective Consciousness and even the Internet.
From cooking and history, to science and spiritual growth… Once you engage with these, the field draws related knowledge from the archives into your subconscious. It grows your knowledge like an evolving network.
Engage with a language and culture and its essence will be drawn into your subconscious.

Fourth Layer: Subconscious connection to enhance our access to knowledge.
Also, The Beacon learns how masters of their discipline do what they do, and it imprints us with muscle memories and/or other memory systems as if we had been training our entire life with these masters.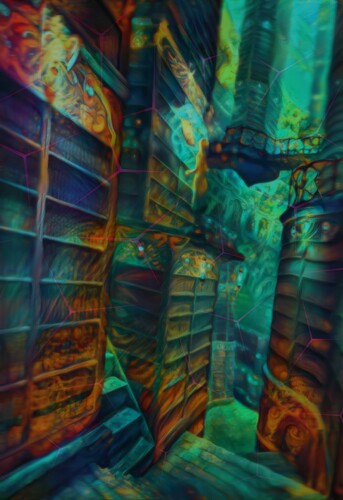 A special and warm thank you to @Dreamweaver for making all this possible!