Introducing the revolutionary Muscle Roar. Our cutting-edge formula incorporates a wide range of scientifically proven ingredients to help you achieve unprecedented muscle gains. With the Muscle Roar, you can take your bulking to that next level.
We took Muscle Beyond Limit:
and enhanced with Rev-ErbA and micro-tearing.
The field intelligently guides satellite cells to either fuse into the teared areas, aiding in the repair process and leading to hypertrophy, while simultaneously generating new muscle fibers through the activation and differentiation of satellite cells.
This comprehensive approach is further supported by an organic boost and guidance of key structural proteins such as Myosin, Actin, Troponin, Tropomyosin, Titin, dystrophin, and Desmin which are involved in developing the actual filaments and muscle fibres.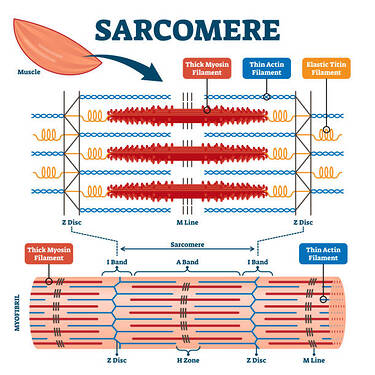 Finally, the muscle fibres and sarcomeres will be pushed into better alinements for health and performance enhancement benefits.