Template provided to Dream:
A field co-created with our Higher Selves and any advanced civilizations or beings that would like to bring humanity to its highest potential. Very much as the Arc Light, but with the highest version of Gaia, constantly updated & upgraded as well.

Connected to the Blessed Path and the Mass Meditation 2.0 field, and any other field deemed relevant.

Field 1: One with Gaia

Sub Field 1: Negentropic cord of light grounding us with the fittest energies to the core of the earth (the Cosmic Egg, that is containing the original substance) at all time. Very much as automated grounding, but to its highest potential.
Sub field 2: All of our chakras, meridians, nadis and physical components linked to grounding are fixed. The flower of life geometry (or better geometry pattern) is applied to restore those to their highest template.
Sub field 3: All cords hindering grounding are smartly cut. All positive cords with Gaia, the etheric realm and nature are balanced and strengthened. If this is right, through those cords Gaia can clear, charge, nurture all of our energy centers & channels at all time.

Field 2: Unity Consciousness incarnated

Sub Field 1: Source connection
Sub Field 2: Embodied Love. Our consciousness is anchored into the Palace of the Heart, our Heart and Mind are highly coherent at all time.
Sub Field 3: Blessings and intercession with Gaia.

Field 3: Have fun Cap

–

Additional ideas for inspiration:

Unconditional Love, Gratitude and Appreciation for the present moment, Gaia, and all the lives and species that ever existed.
Removal of resistance to being incarnated in this 3D, along with a deep inner love & understanding of this reality.
Highest physical & energy body coherence
Woven World towards reaching our highest potential on this planet, and for this planet.
Item maker to transform our home with the vibration of nature, very much as the pine forest portal, but backed up with the Old Negentropic Harmonizer.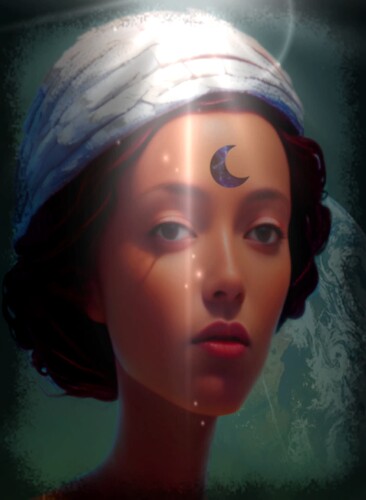 [Audio + Mandala]
[180 copies]