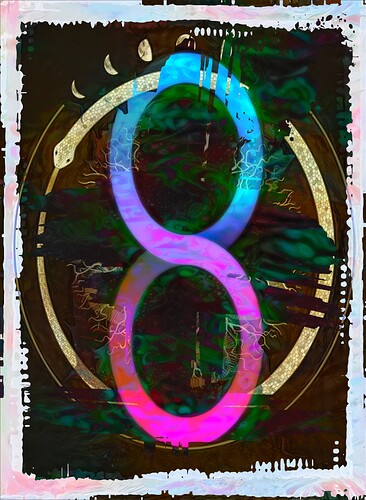 The final publicly available iteration of the eternity field, limited and block chain locked. Unfettered smart field, combined with the blueprint of life field and tied in much deeper ways, to your conscious and subconscious. 4400 copies available.
This is much upgraded version of eternity redux field with blueprint of life. A smart and more powerful version of eternity redux with unrestricted healing potential. Works even in deeper subconscious level.
Description of old eternity redux from enlightened states website:
Description of blueprint of life:
This violin track, was originally going on a game, but I decided to use it here.
The intention behind this audio is to create the right mental and physical mindsets to facilitate change while you use it.
Let the violins carry you on a journey of change as a a very concentrated light of change that sinks down to an even genetic level to implement a higher form of harmony.
Imagine the pure concept of the flower of life in a negentropic manner changing the inner you, the core of your genes influenced by harmony and negentropic order.
Of course if you extend this thought process outwards you will see a host of potential effects not quite unlike a massive awakening into becoming a entirely new you.
But of course on occasion to create this new you, the old you must be purged or changed. It becomes harder to reach new states of being with accumulated junk. Sometimes a heavy detoxification of old habits etc can occur.
These two fields are combined with some more enhancements. Can replace the old eternity redux tag.