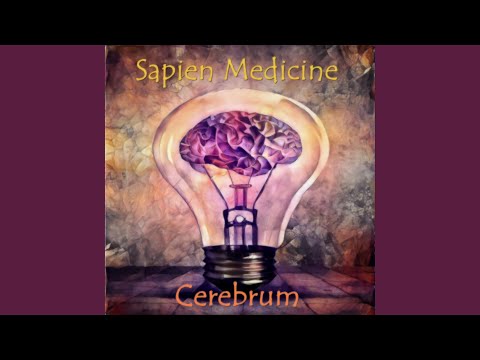 Part of New Release: Cerebrum (album)
Individual Thread to discuss, ask questions, and give testimonials
Link to description for context, until the official descriptions are up:
Here's an entire diary report about the version that was recreated by the field.
This blog is going to be my chronicling of my use of an 8 Coil Shakti, which was a purchase I made recently after reading about the "God Helmet" for years.
That was quite a enjoyable read of the person experience. Thanks!
The beat got me vibin no caparino

I'm so glad Dream made this one, the "God Helmet"

has been on my list of "Most Wanted" and now we have it on a Morphic Field


From the review Om Posted:
"I actually caught myself thinking that the person who just cut me off must be in a big hurry."
I swear literally as I'm at a stoplight reading this while playing this field, a woman pulled up on my right and asked if she can cut in front of me to get to the left lane. I had no problem at all telling her "sure no problem." But, that's crazyyy it happened at the exact moment I was reading that sentence and using this field!
This field is making me so much more present, positive, and brings so much joy when I meditate on it.
Will keep on with it and keep updated, thanks Om for highlighting it :)
Mornings have been going great since listening to this
even if I wake up late
3x use
Is there a daily listening limit?

just to be sure if I understand well, this is a track targeted on mental problems, not to any mental abilities, right?
I played this 2 times in the morning and I had the weirdest experiences today.
My mood has definitely improved. I was happier than ever.
A girl at the gas station asked for some help regarding her car.
But what weirded me out the most is that some people at the gym started to think out loud in my presence. Like saying the most random stuff and then excused themselves.
Oh, and a guy in the locker room was just casually waking around naked when I got there. Not a worry in the world, like I wasn't even there. Applying lotion to his body, talking on the phone. Talking to himself. etc.
I've been going to the same gym for 6 years, that never happened to me before.
I was like what the heck is going on…

that's so intriguing ! lol

I literally felt that there were some glitches in the Matrix

I just ctfu at your gym of 6 years changing drasically lol
Man, I'm surprised it took six years before this happened to you. Every gym seems to have at least one of these guys

Don't get me wrong, I've seen some guys around that are very comfortable with their bodies. After all, being naked in a locker room is perfectly normal. But trust me, this guy was something else…

Lmao this would always be the case at a gym I used to go to, and sometimes when I went swimming.

it was a different experience I must say. Not to mention those guys who would go completely naked into the sauna



.